Settlers of European descent began moving into the Reynolds area in the early 1800s, occupying land that was originally home to the Muscogee Creek people.
After March 16, 1851 when the Central of Georgia Railroad between Macon and Columbus arrived, Governor George W. Towns (who owned land in the area) and H.H. Long laid out the town, with symmetrical blocks 318 feet square and streets running north and south, east and west. One block was deeded to the new railroad site for the establishment of a depot and a second was planned for a Courthouse site. The courthouse never came to fruition in Reynolds and after a time the lot originally laid out for it was made the church park with the Methodist Church on one corner and the Baptist Church on the other. A line of wooden store buildings were built on Talbot and Winston streets. The first brick building was built in 1886.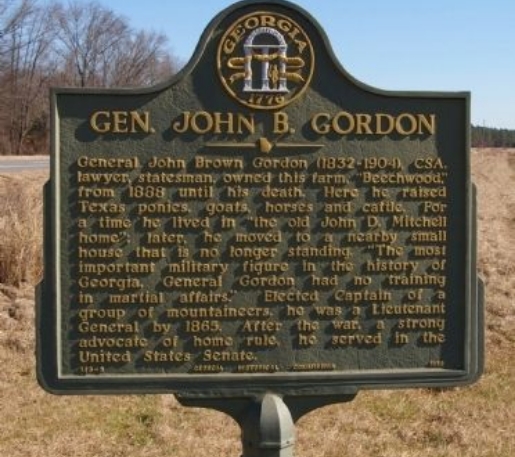 The Georgia General Assembly incorporated Reynolds in 1853. Some say the town was named in honor of John Reynolds, Georgia's first royal governor. Others say it was named for L.C. Reynolds, Esquire and another source says it was named for the superintendent of the railroad at the time.
Reynolds was once home to the Coleman Institute, established in 1908 to educate local children. The school burned in 1917.