Welcome to the City of Reynolds, Georgia. We are delighted for you to take a closer look at Reynolds.
We extend an open invitation to visit our small town.
Residents of Reynolds enjoy the luxury of the wide, suburban streets lined with beautiful oak trees. They find local shopping in our historic commercial district and city services such as police protection and water service. Just minutes outside town, however, you enter some of the finest agricultural land in Georgia, known for growing strawberries, peaches, and many other crops.
Visitors flock to Reynolds every fourth Saturday in April for the annual Georgia Strawberry Festival to celebrate one of our prize agricultural crops. Other visitors travel here every weekend for the quarter-mile drag racing at the Silver Dollar Raceway.
We are approximately at the halfway point between Macon and Columbus and we are approximately 25 miles from Byron, Warner Robins, and Perry, Georgia. The Fall Line Freeway through town makes travel to these areas quicker and easier. Many residents find it convenient to commute to their jobs in these nearby areas.
Reynolds is a GMA Certified City of Ethics and a certified Tree City U.S.A.
Reynolds City Hall
3 E. William Wainwright St.
Reynolds, GA 31076
478-847-3435
Hours: Mon-Fri, 8 a.m.-5 p.m.
Official City Holidays*
New Year's Day
MLK Day
Presidents Day
Good Friday
Memorial Day
Juneteenth
July 4th
Labor Day
Veteran's Day
Thanksgiving Day
and the Friday following
Christmas Eve
Christmas Day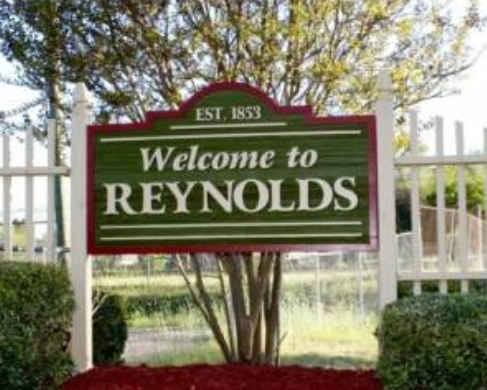 *Reynolds City Hall and City Offices are closed on official holidays.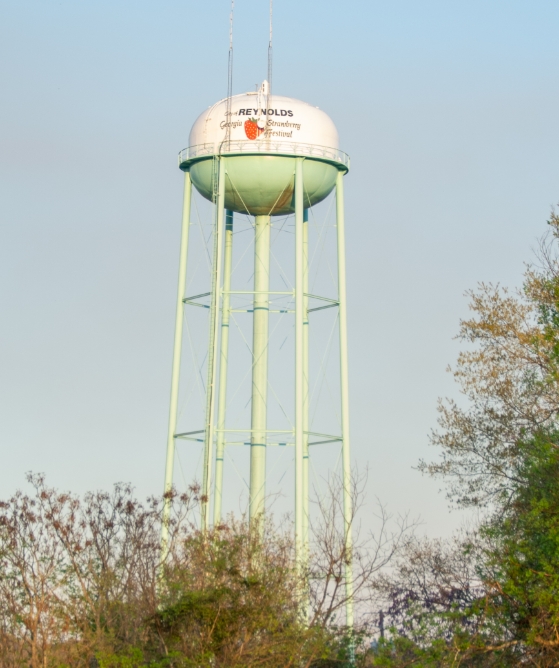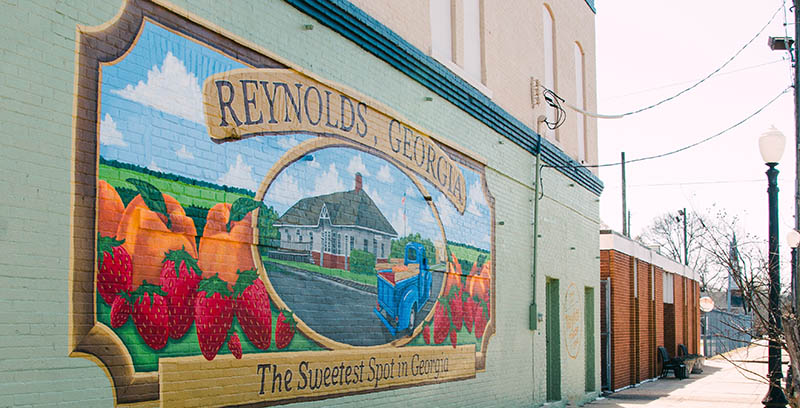 ---
Statement of Non-Discrimination
The City of Reynolds is an equal opportunity employer. We will not discriminate and will take affirmative action measures to ensure against discrimination in employment, recruitment, advertisements for employment, compensation, termination, upgrading, promotions, and other conditions of employment against any employee or job applicant on the bases of race, color, gender, national origin, age, religion, creed, disability, veteran's status, sexual orientation, gender identity or gender expression. We are committed to providing an inclusive and welcoming environment for all members of our staff, clients, volunteers, subcontractors, vendors, and clients.
---